ProfessorJosh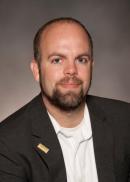 Additional Info
Full Name

Josh Murdock

Job Title

Instructional Designer / Professor Valencia Community College

Twitter URL

Website URL

Bio

With over 13 years of higher education experience, I strives to provide an excellent education experience to the students at Valencia Community College. I'm currently an Instructional Designer helping faculty build online communities to engage students. In addition, I'm an adjunct professor for the Educator Preparation Institute (EPI) Technology courses and Student Success courses at Valencia. I hold a Master of Arts in both Educational Leadership for Higher Education and Instructional Technology from the University of Central Florida, with a graduate certificate in E-learning. I'm a millennial who not only loves surfing the internet, but surfing the waves every chance he gets. I have presented at a number of local and national conferences on social media in education and the millennial generation.
History
Member for

4 years 3 weeks
Activity Stream
There are no activities to show.